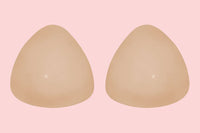 Sticky bra, reinvented
BOOMBA inserts removes the limitations of straps and buckles. Wear plunging necklines and bikinis with confidence.

Our double-sided inserts stick to your skin and clothing for added security, ensuring it stays discreet throughout the day.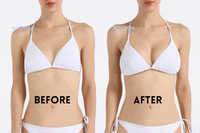 Why Choose BOOMBA?
Instant Lift and Volume.
BOOMBA Inserts are uniquely padded inserts that instantly lift and add up to TWO cup sizes in seconds. They give you that gorgeous cleavage in a snap! 
Double-sided adhesive.
Double the adhesive, double the protection. BOOMBA's patented inserts stick securely to your clothing and to your skin, ensuring everything stays put throughout the day.
No sewing required.
Just stick and go! It's the simple! Interchange the inserts between various tops and dresses.

Show us how you rock your #BOOMBA
"They stayed in place in the water, unbelievable."